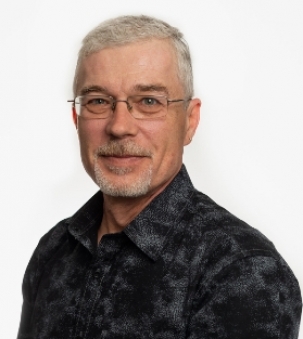 Kevin Laskey
Woodstock REALTOR®
RE/MAX East Coast Elite Realty Brokerage - Fredericton*
506-452-9888

506-323-2225

506-452-1590
About Kevin
WHY I HAVE CHOOSEN A CAREER IN REAL ESTATE
I have chosen my career path to follow in the footstep of my mother. I have grown up in the industry watching a widowed mother of three young boys step into a successful career in Real Estate. I have seen first-hand the ups and downs that can be associated with this business but just how rewarding it can be as well through hard work and dedication. To be an integral part of people buying their first home is really something that would be exciting and very rewarding for me.

For the past 20 years I have worked in the music industry working with people from all walks of life. I believe that during those 20 years I have had the opportunity to gain excellent customer service skills and sales knowledge that would be a huge asset in this career. My goal would be to apply myself to achieve great success taking advantage of the advancement opportunities that this career would offer. Hopefully to move forward one day to receive a broker license and operate my own office which would be following the path I had the good fortune to watch first hand growing up.

I believe that I have an amazing support system entering into this career. Two very established agents/broker that are there for me to help through any rough patch or questions I may encounter. I have spent countless hours speaking at length with them on all the ups and downs that may occur and most likely will at some point. My hope is to bring something fresh and exciting to my local community as a real estate agent. I believe that this would be a career that I would enjoy where there are no limits to my success. An opportunity that would be an exciting new chapter in my life. I believe buying a house is a good investment, which I have found to be very exciting. There will always be a market for houses because everyone will eventually need one and provide me with a secure job that I can always have regardless of my age.

Going into this profession I have a full understanding of potential struggles that may arise in obtaining a continual clientele. I am committed to ongoing self-studies of the local real estate market and will try to be an agent that is caring and only have the best interest of my clients. I believe you must have respect for not only the seller but as well as the buyer regardless of who the agent might be.

One thing growing up in the industry that I understand is that this is not a 9-5 job. This is a career that you need to be present for your clients when you are needed and always have their best interest at heart while keeping in mind all the rules and regulations that apply to being a real estate agent. Moving forward following in my mother's footstep is the only thing that even slightly worries me. Those shoes will be hard to fill but I will aspire to do just that!

In conclusion…
I am here, I am ready and I hope to accomplish great things!